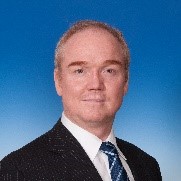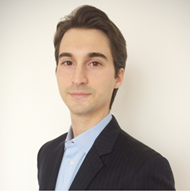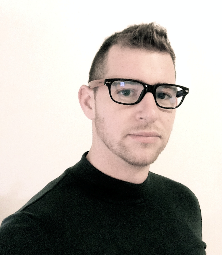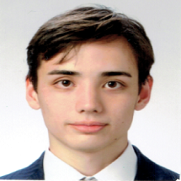 Roland Thompson - President and CEO
Primary responsibilities: Energy, Property & Education
Roland is the President and CEO of Austvent Japan and has more than 30 years of real estate experience as an entrepreneur, chief executive, and trusted advisor while working at corporations, investors and start-ups. Roland was previously a Representative Director at Credit Suisse First Boston in Tokyo from 1999-2013. Results-focused and effectual leader with proven ability to execute complex transactions, investment structuring and initiatives to enhance portfolio performance. He is a member of the Oxford Impact Investing Advisory Committee.
Roland holds a B.A. in real estate investment and valuation from the University of Queensland and an MBA with concentrations in Financial and International Business from the Desautels Faculty of Management, McGill University. He also holds an advanced certificate in Impact Investing from SAID Business School, Oxford University, and a Master of Corporate Real Estate (MCR) and is a member of the Royal Institute of Charted Surveyors (MRICS). Roland fluently speaks Japanese and English.
Andrea Valentini - Director Projects
Primary responsibilities: Energy (Renewables)
Andrea is an experienced Tokyo-based market analyst and consultant working across a range of global commodity markets. He is specialized in project feasibility, financial modelling, and market entry strategy, with particular focus on energy and mining. He has also acquired significant expertise in industrial and vehicle emissions regulations and control. He currently acts as the Asia-Pacific representative for a UK-based consulting firm, and has a successful track record of consulting assignments throughout the region, with particular focus on Southeast Asia.
Andrea received an MBA from the Desautels Faculty of Management, McGill University, and a BA in International Economics from the University of Padua, Italy. He fluently speaks English, Italian, French, Spanish, and Portuguese.
Enrico Fontanan - Head of Research
Primary responsibilities: Energy Markets, Property & Education
Enrico is currently holding a PhD candidate position at SSE, the Stockholm School of Economics, in Sweden, where he is specializing in the field of microfinance and sustainability. Within SSE he is member of the Sustainability department, the Marketing and Strategy department as well as EIJS, the European Institute for Japanese studies. Before embarking on his PhD studies in Sweden, Enrico worked full-time for MaxMara Fashion Group, an Italian Fashion House. He spent 3 years working for the European market and 3 years in Tokyo, Japan. He also spent 3 months as retail intern at Unicredit Banking Group in Berlin, Germany. During his work at MaxMara he covered the positions of Sales Area Manager for franchising clients in Europe and Central Asia, while he was Retail Specialist and Analyst in Japan.
Enrico holds a Bachelor in Business Administration at Bocconi University in Milan, Italy, a CEMS Master of Science in International Management at University College Dublin, Ireland. While in the PhD program at SSE in Sweden, he is simultaneously finishing an MBA at the Desautels Faculty of Management, McGill University Japan. Enrico fluently speaks Italian, English, Japanese, German and Spanish.
Roland Itaru Thompson - Operations Manager
Primary responsibilities: IT & Operations
Roland Itaru is the operations manager dealing with key support functions for the company.
He is completing his undergraduate degree in engineering at the University of Queensland. Roland is fluent in English and Japanese.